My besties, Claire and Charlotte, and I were lucky enough to escape to Essex for a quick girl's trip recently. It was short, sweet and everything the soul needed. If you're looking for a quaint countryside break that is close to London, look no further. Here are the highlights of our trip to Finchingfield in Essex.
Firstly, we came across Emmerdale Farm Shop in Darsham and decided to nab some locally sourced supplies for a picnic at our first destination. I love buying local produce as it always tastes extra delicious!
We started off with a quick day trip to Blythburgh River in Suffolk and Dunwich beach to spot some otters! Sadly, there were no otters along our walk, but we did reward our feeble otter searching efforts with ice creams.
We stayed in a charming place called Millie's Cottage in the picturesque village of Finchingfield, Essex. It was a super sweet little spot perched on a hill the centre of town and dog friendly too. Whisky was welcomed with a comfy dog bed and treats too – bonus! You can also enjoy their gorgeous sun trap of a garden to relax in with a glass of bubbly after a day of exploring or play some games in their cosy living room.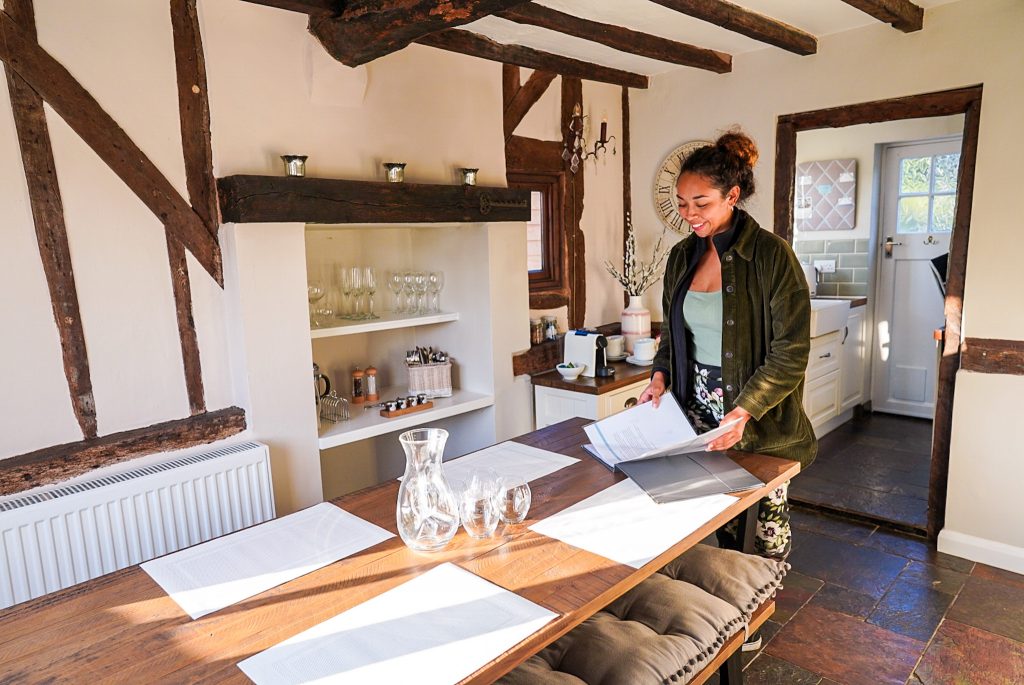 The cottage owner, Shaun, organised a picnic basket for us from the local tea room called The Greedy Duck and we feasted on a delicious selections of nibbles on the green in front of the cute old windmill along Duck end. There were once eight or nine of these beauties in the parish of Finchingfield, but this post mill is the only one to survive. It can be traced back to 1756.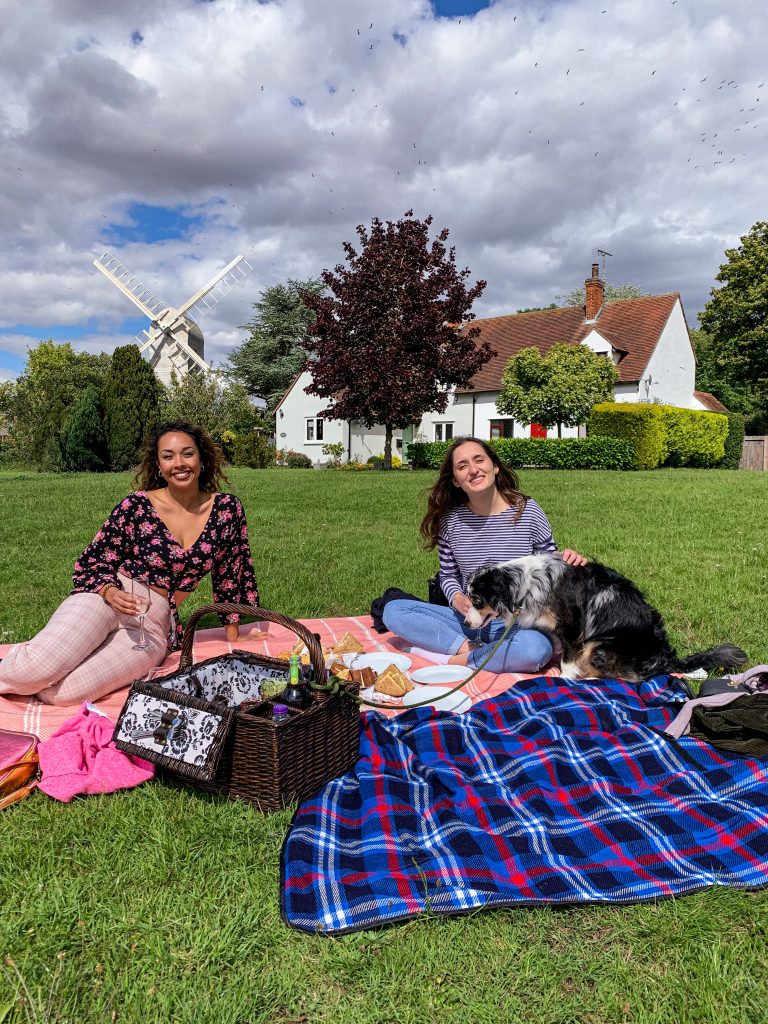 We had an array of freshly made sandwiches, baked scones with jam and clotted cream, a selection of large and luscious cake slices, plus a few more savouries to go with our bubbly! Because what is a girl's trip without bubbles!?!??
The next day we set off to walk around the town, explored the surrounding fields, and we even managed to pass by Spain's Hall Estate, now owned by Jamie Oliver. What a house!
We spent the evening at the lovely local pub, The Fox On The Green, for an incredible country style meal. I would recommend the homemade steak and ale pie for a seriously hearty meal!
We ended trip with a ginormous pot of freshly brewed tea at Winner's tea room and enjoyed some sun before returning to London.
The main purpose of the trip was to spend quality time with my girls away from the city and all the tech we use on the daily. It was a much-needed break to catch up with them. Despite 2020 being a curve ball and a half, we've managed to find creative ways of staying connected and still having adventures!
The best part about mini local trips is that it's easy to access, there's lots of love outdoors places to explore, plus you're with your good friend, wine and food! What more do you need?!
Things to do & see:
Walks around the surrounding town + fields
Picnic on the green
Visit the old post windmill
Spain's Hall Estate (apparently you can visit a beaver enclosure there too! Sad that we missed out on it)
Visit the cottage that used to belong to Dodie Smith who wrote 101 Dalmatians and see the bright blue plaque
Feed the ducks (local shops sell duck feed)
Where to eat:
The Fox On The Green
Picnic from The Greedy Duck tea room
Breakfast from Winner's tea room
*There are a few more places around town that we didn't get to try that were recommended by locals such as the Italian restaurant Zafra and The Lion Pub, etc. For a small and secluded village, it has quite a lot to offer, but is perfect for switching off and taking life a little slower.