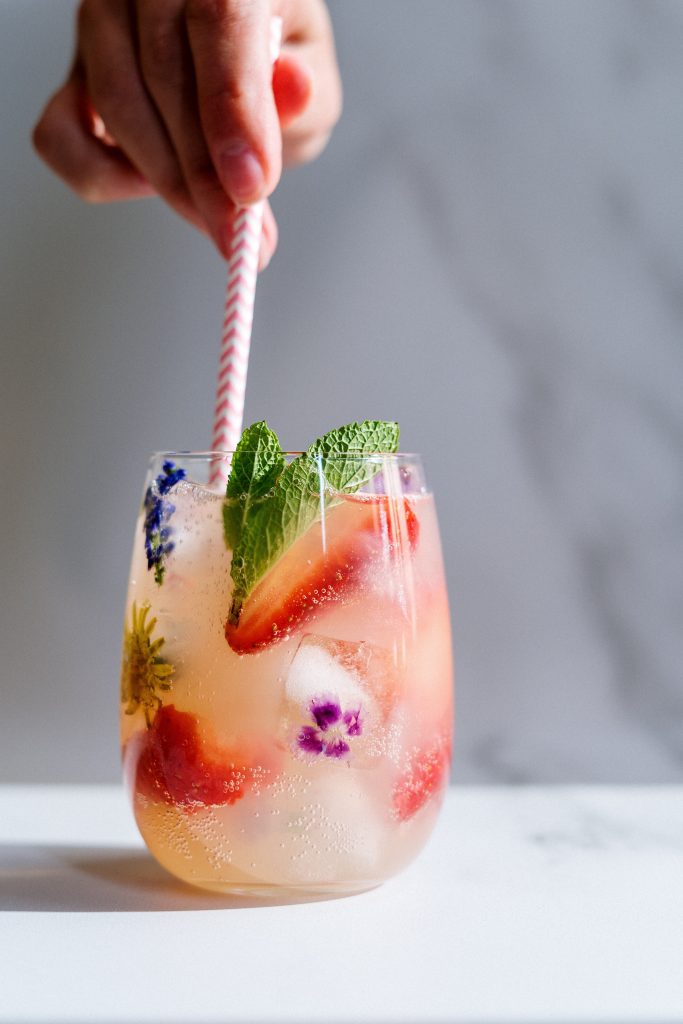 Try infusing your summer drinks with fruit to inject sweetness or for a herbier taste,
why not spice things up with rosemary, mint or ginger.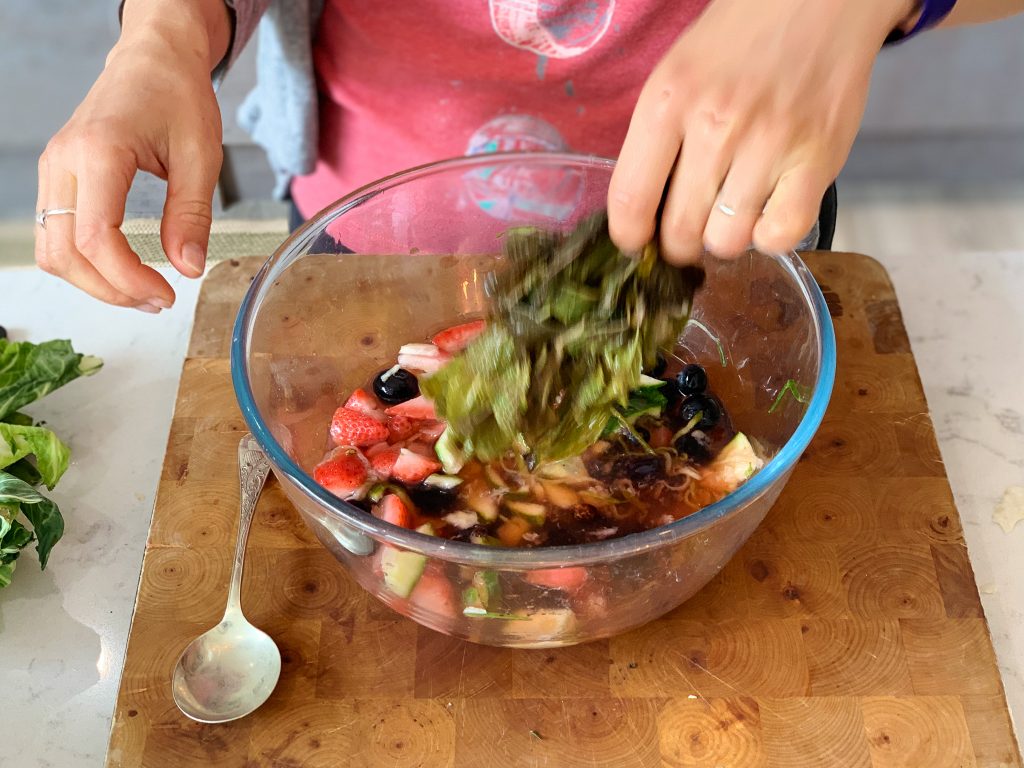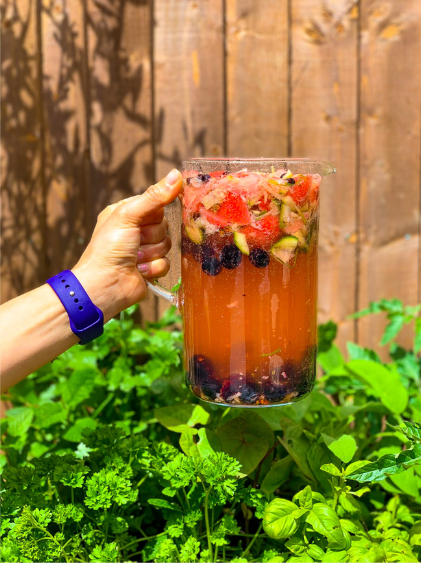 Balancing your drinking with water is a great way to pace your drinks and keep you hydrated. A few sips or a glass of water in between every few alcoholic ones aids digestion and helps prevent bloating, as well as hangover!
Make the switch with your mixers
Use slimline options, such as slim tonic or ginger ale, as they'll save you around 80-100kcals per drink as these lighter versions are around 5 calories per 250ml as opposed to usual mixers with 180kcals plus. A shot of spirit is around 80-100kcals, so as the drinks start to add up you will have only had 400kcals rather than 800kcals after 4 drinks. What a difference!
Dark & Stormy
Spiced rum, lime juice and slimline ginger ale

Moscow Mule
Vodka, lime juice and slimline ginger ale

Highball
Whiskey and slimline ginger ale

BLT
Bourbon or whiskey, lemon juice and slimline tonic

Gin Buck
Gin, lemon juice and slimline ginger ale

G&T Royale
Champagne, gin, lime and slimline tonic


G&T bitter or sweet
Gin and slimline tonic with fruits and/or herbs of choice. Think blackberries, grapefruit, rosemary or fennel

Vodka, Soda and Lime
Vodka, slimline soda water and a dash of lime cordial

Berry Prosecco Punch
Prosecco, splash of raspberry-cranberry juice, sparkling water, lemon juice and mint leaves
Martini
As Martini is premixed and is 70 calories per 250ml serving you can just top with a lemon peel




Missing the sugary sweetness of your usual mixer? Add fresh fruit and honey to give you a sweet taste and fruity infusion. Switch to non-alcoholic spirits such as Seedlip or Everleaf to make some awesome mocktails that still have the same great taste as the real thing.